Ingrid Taillandier
Ingrid Taillandier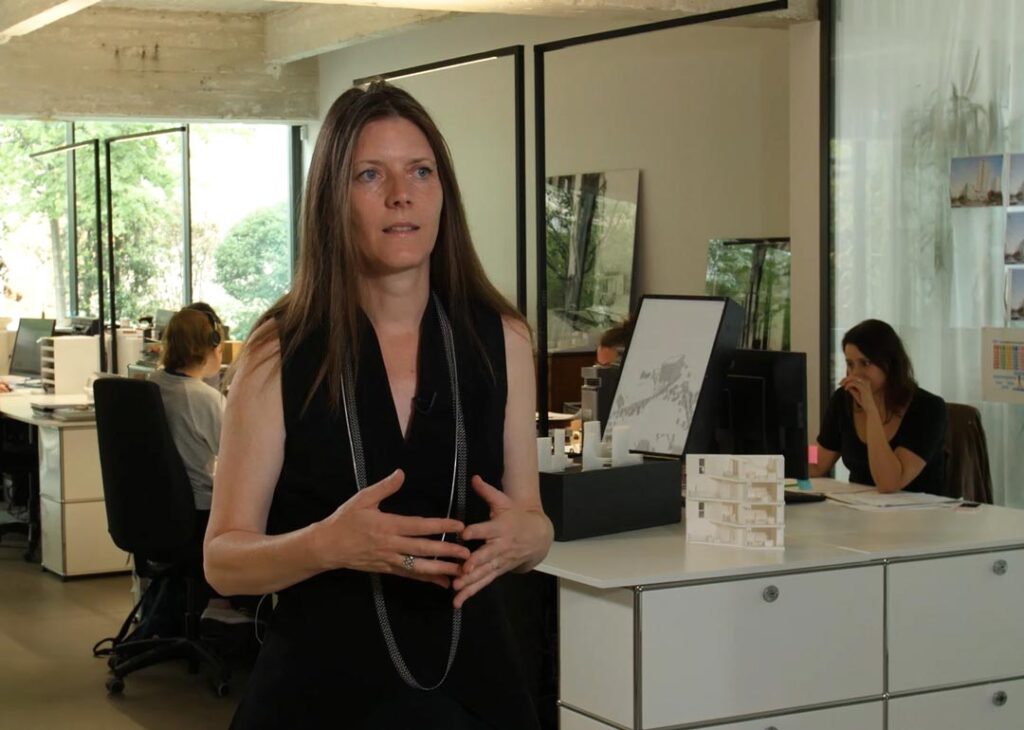 A registered architect in France since 2000, Ingrid Taillandier very rapidly focused her attention into three activities: Practice (her own office ITAR architectures created in 2006 after earlier collaborations with Richard Meier and Behnish & partners), Writing (in AMC, TOPOS) and Teaching at the Versailles School of Architecture in Paris. She is currently Director of the Franco-Chinese double-master «ECOLOGICAL URBANISM» with the College of Architecture and Urban Planning of Tongji University in Shanghai.
As a project manager for Philippe Gazeau Architect (2000-2002), she has been in charge of complex programs which allowed her, earlier on, to confront practice and theory. Ingrid holds a graduate degree from the Paris-Belleville School of Architecture, and a master's degree from Columbia University in New York City. Her interest in density and high rise buildings made her write several articles on these specific topics and give lecture around the world. She was curator of an Exhibition "The Invention of the European Tower" at the Pavillon de l'Arsenal in Paris in 2009 and she won the EDF competition "Bas Carbone" in 2011 for her renovation project of 5 towers from the 70's in St Pierre des Corps focused on environmental issues. She is currently building three housing towers in France, in Paris, Lyon and Rennes. Woman architect committed to urban renewal through an architecture focused on the quality of uses and common spaces in the name of the social bond, her work and her reflections were warmly welcomed in France by the Special Prize for Women Architects in 2016
ITAR ARCHITECTURES is an architectural practice focusing on the convergence of architectural and engineering work cultures. Our belief is that successful architectural projects rely more than ever on our ability to master current technological know-how and to understand, upstream from schematic design, inherent project challenges. One of the foremost challenges we are faced with today being energy conservation. Within our projects, all components bear equal importance. Material diversity, selected structural solutions, attention brought to detailing, all exemplifies our concern to provide a sensible answer to a specific cultural, technical and geographic context.
Hence it can be said that the driving forces behind our approach are structure, material and space.
The main projects of the office are social housing, renewals of large housing development and student residence. They expose the social commitment of our practice of architecture. Each project is an opportunity to put the inhabitant at the heart of reflections, at the work of quality living spaces and the generator of the social bond. Each project is a singular story, a particular contextualization and an opportunity to offer beauty, a little luxury (outdoor spaces, volumes, light) for everyone a compensation for the inconveniences of living collectively. Residential buildings are like small communities, and Ingrid Taillandier is convinced they have a role to play in their social functioning, as shown in her book Habitare (Archibooks editions).